01
Mbeu
Mbeu (London, UK) is a microbial dye brand and R&D lab developed by Faber Futures to bring its proprietary microbial dye technologies to market through beautifully crafted textile, fashion and lifestyle products. Mbeu bridges design-led craft processes with advanced fermentation technologies to deliver a bespoke approach to biodesign that opens up the possibility for regenerative models of production and consumption.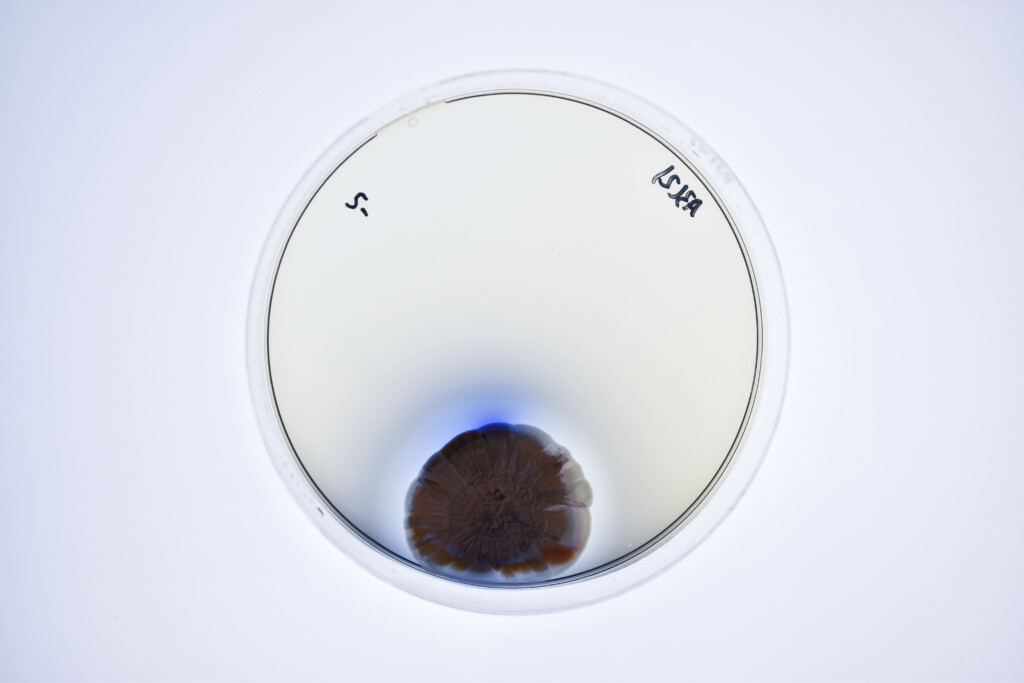 Made from wildtype bacteria
---
Water efficient
---
Non-toxic
---
Renewable
---
Compatible with natural fibres and synthetics
---
Colourfastness comparable to conventional dyes
---
Leveraging the pigment-producing properties of microorganisms, Mbeu specialises in fermentation technologies and methods that create a range of different finishes on textiles: from prints, to uniform dyes and bespoke patterns. Mbeu's primary organism is Streptomyces coelicolor, a pigment producing wild-type bacteria that results a colourfast blue to red dye finish when fermented on textiles. Since the process is synergistic with the organism's ability to utilise only the water and nutrients it needs to grow, this process promises a more resource-efficient production method for dyeing textiles.
Learn more