Lessons from the Living World Edition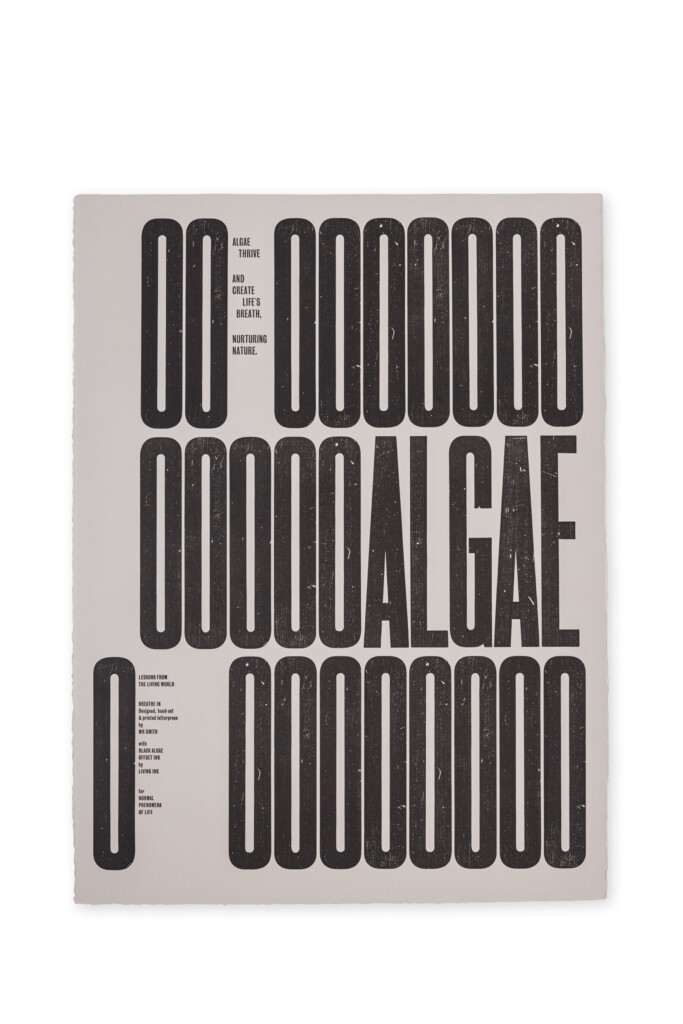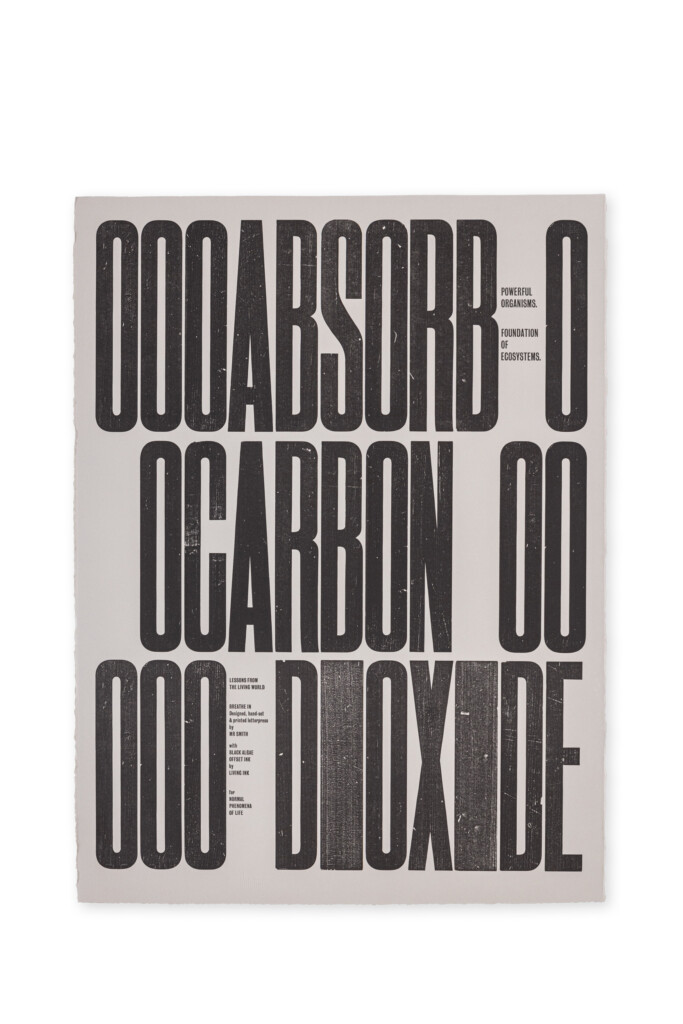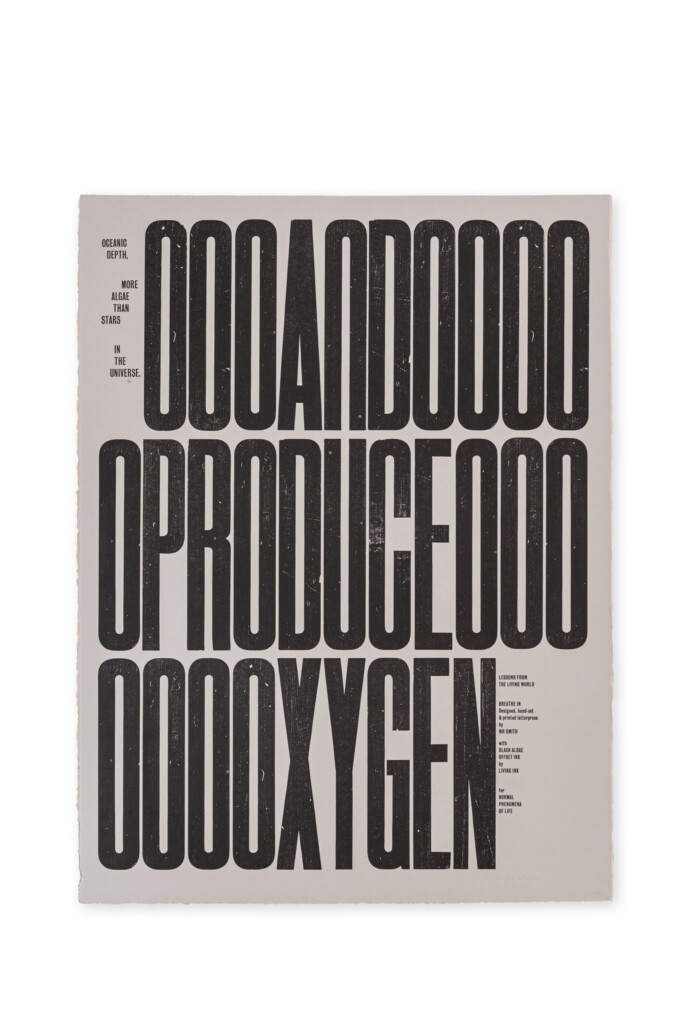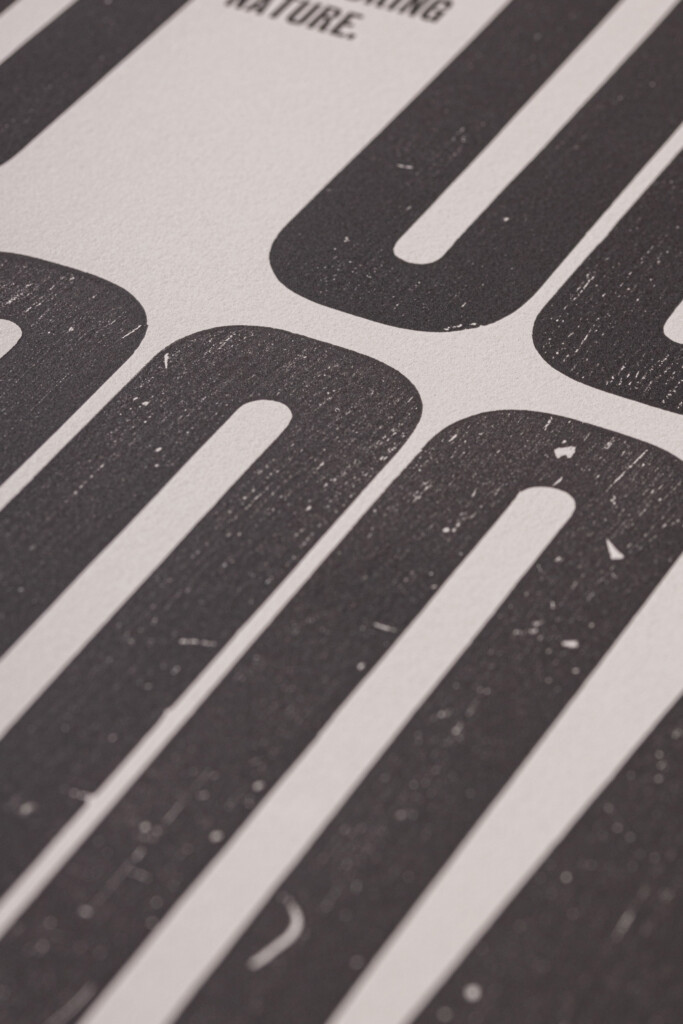 Each time we inhale, roughly 50% of the oxygen drawn into our lungs was produced by algae. Bruton-based artist Kelvyn Smith pays homage to the producers of this vital life source through a triptych of letterpress prints representing, on paper, the role algae plays in converting carbon dioxide into oxygen. Printed with toxin-free, carbon-negative ink made from algae.

Impact
This limited edition artwork series has been printed on high-quality 100% cotton archival stock with toxin-free, carbon-negative ink made of algae. The unique letterpress exploration celebrates the craft of printmaking and honours the fundamental role played by algae in the ecosystem.
Composition
Designed, hand-set & printed letterpress by MR SMITH with Black Algae offset ink by Living Ink on 280gsm BFK Rives Grey printmaking paper at 560x760mm
Shipping
Lessons from the Living World edition is only available in the UK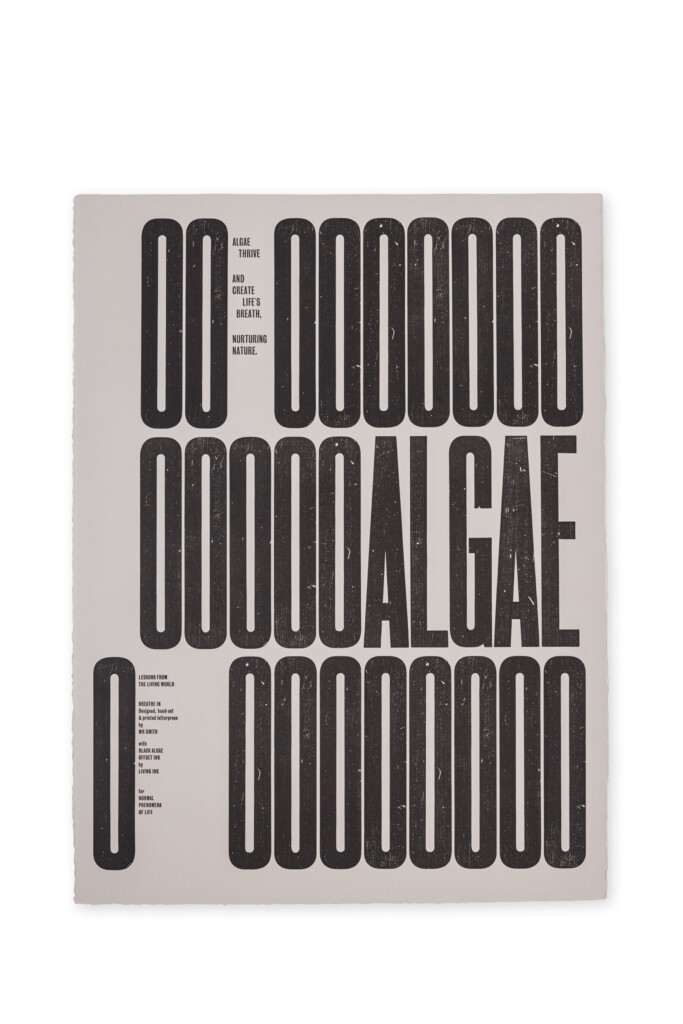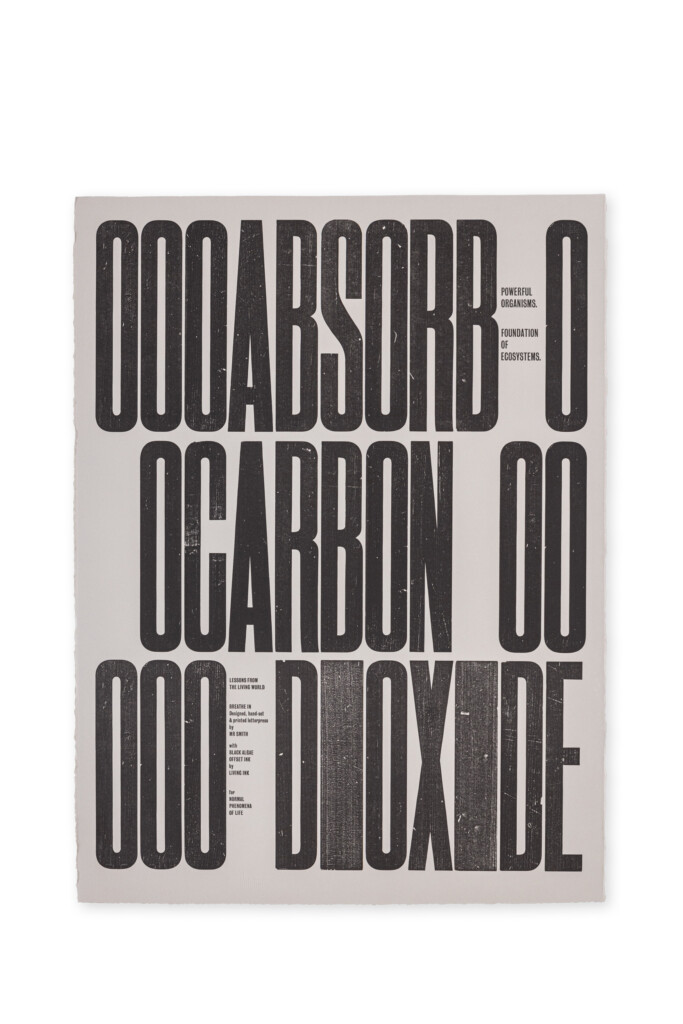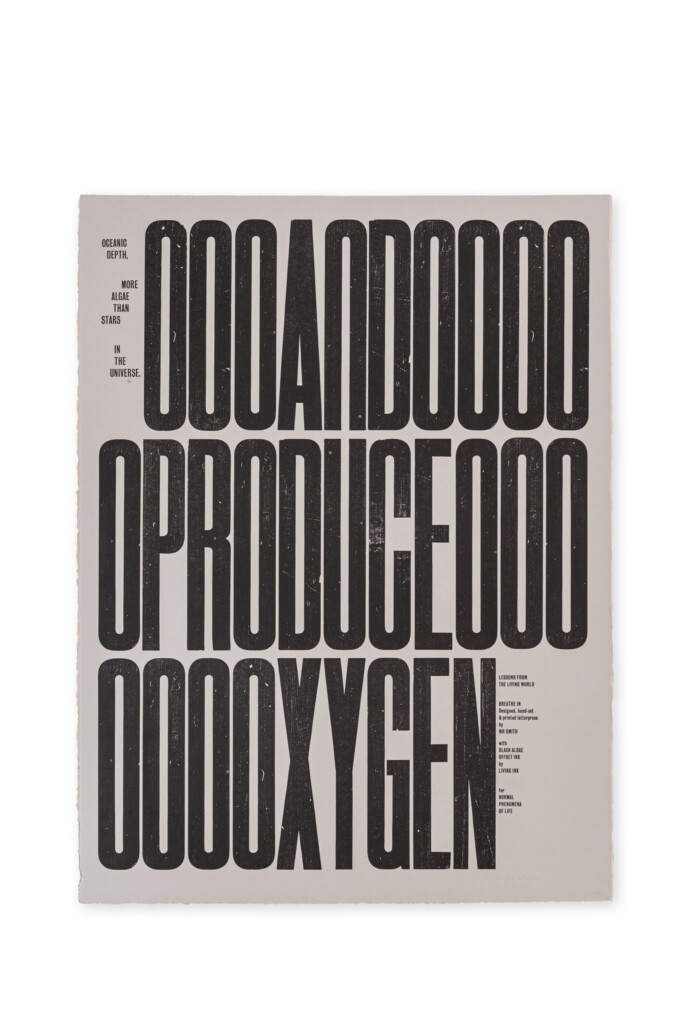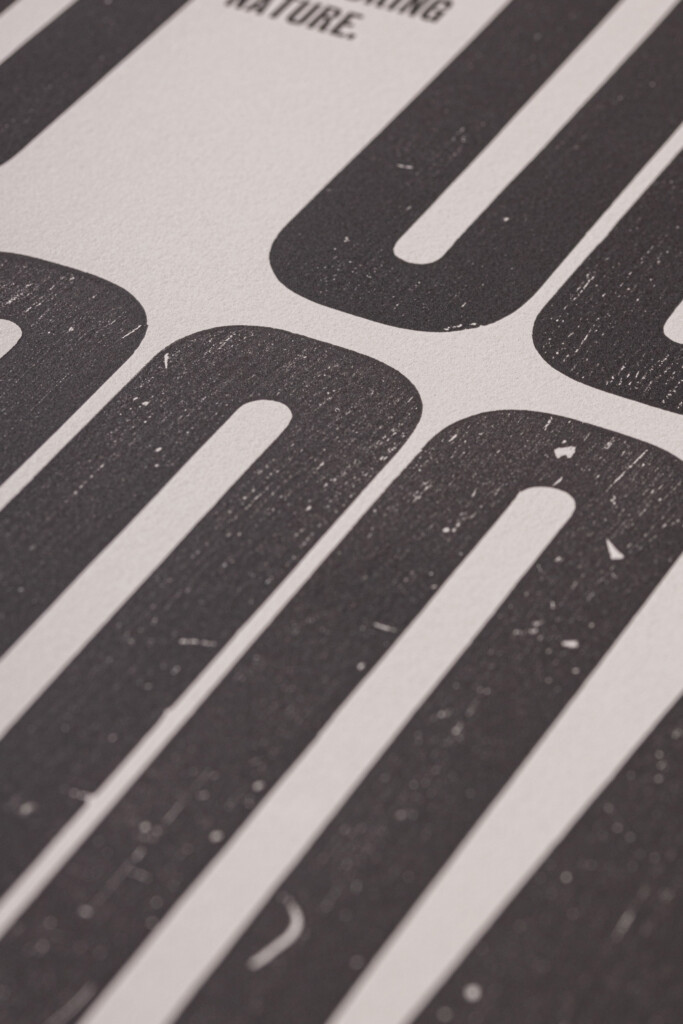 Living Ink (Colorado, US) is a biomaterials company founded by Scott Fulbright and Steve Albers, specialising in algae-based pigment and ink production. The company develops sustainable algae technologies to replace petroleum-derived colourants with carbon-negative alternatives.
Learn more
The bio-based black ink used in the process is grown from algae waste-biomass, a byproduct of a natural blue food colourant production called phycocyanin. In contrast to conventional petroleum-based ink, it is renewable, non-toxic and carbon-negative: when algae grows it absorbs carbon dioxide and produces oxygen.
Learn more