The Stories We Tell: Blackness As Biotechnology, Collective Imagination, and Study.
Words by Ayana Zaire Cotton
Spearheaded and curated by Ginkgo Bioworks and design agency Faber Futures , the Ginkgo Creative Residency provides an experimental platform for creative thinkers to explore at the intersection of design and biology. In 2021, the open call asked potential residents to think critically about meaning: How have language, metaphor, and fiction shaped synthetic biology, and can we find new scripts to generate other meanings? If DNA is the 'code of life', what new perspectives can help us read, think, story and make worlds with biology? Ayana Zaire Cotton became Creative Resident and during their three months at Ginkgo continued developing the body of work that became Cykofa: A Seeda Origin Story. Here, Ayana explains more about their process and practice at the intersection of art, writing, and programming, and the pursuit of reverence, remembrance, and worldbuilding that allows.
"The universe is made of stories, not of atoms."
[t. - 1]
George Washington Carver on ego and self. Blank on Blank. (n.d.). Retrieved January 21, 2022, from https://blankonblank.org/ interviews/ george-washington-carver-on-ego-and-self-science-chemistry-peanuts-healing/
In Search of A Laboratory
'A laboratory is simply a place where we tear things to pieces.' is an offering given to us by George Washington Carver in an interview with Glenn Clark in 1939. [t. - 1] Dr. Carver expands our sense of space and tells a story that dissolves the laboratory as a site of enclosure. Based on this re-frame offered by Dr. Carver the laboratory can be:
The living room
The street
The metro
The backyard
The classroom
The art studio
Under the hush harbor
Inside the woodshed
Inside the protest
Inside the co-op
Inside the forest
In search of a laboratory, I moved to Dawn, VA in June of 2021. Tucked in between the ancestral lands of the Mattaponi and Youghtanund, are the acres where my great grandmother and father farmed to feed 4 generations. On the property were horses, gardens, chickens, hogs, cows, and a smokehouse. There are family stories of Big Ma's flower garden stopping cars. There are family stories of Big Ma's laboratory stopping cars. Thirty minutes from Richmond, an hour and a half from DC, and five minutes from Kings Dominion, I am renting a house from my grandaunt, who maintains the house in case any of the grandchildren need shelter. In 2021, I sought that shelter to publish this project. In 2021, I sought that shelter in search of a laboratory.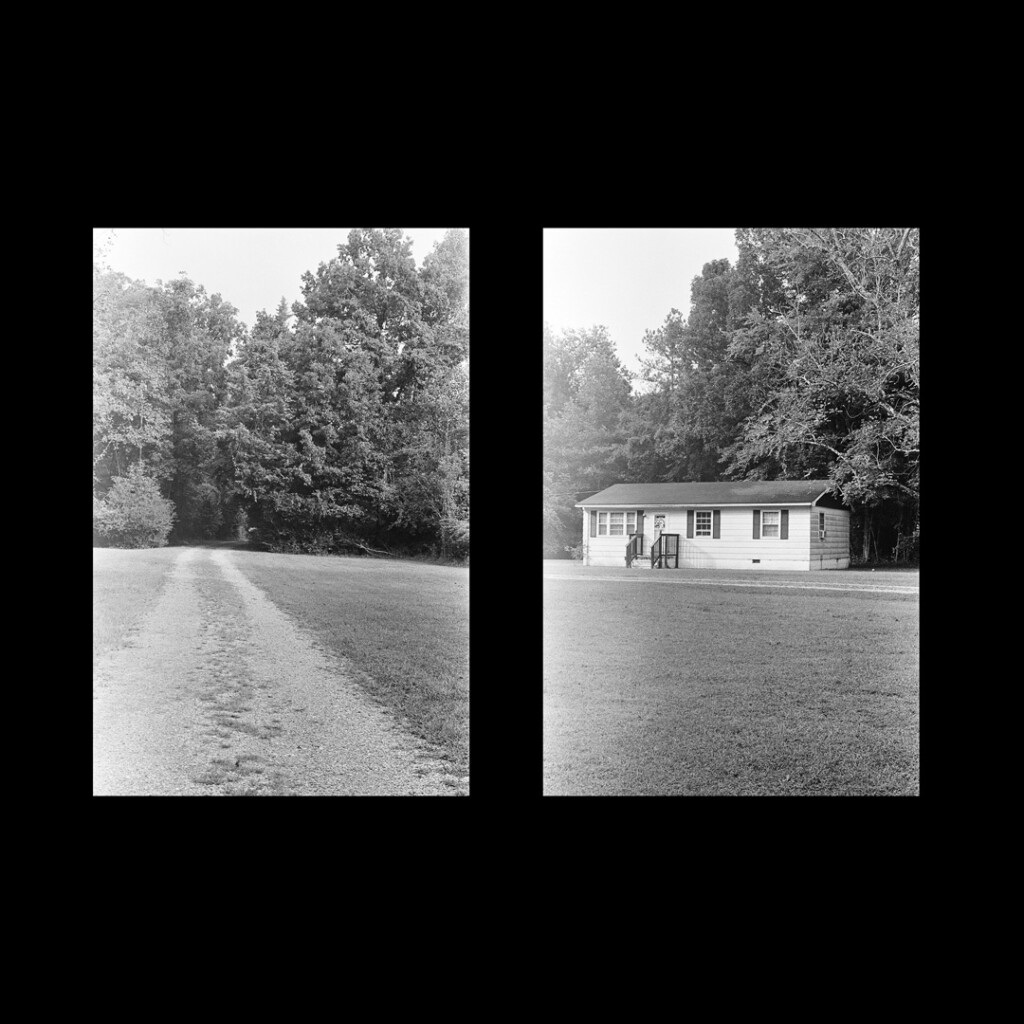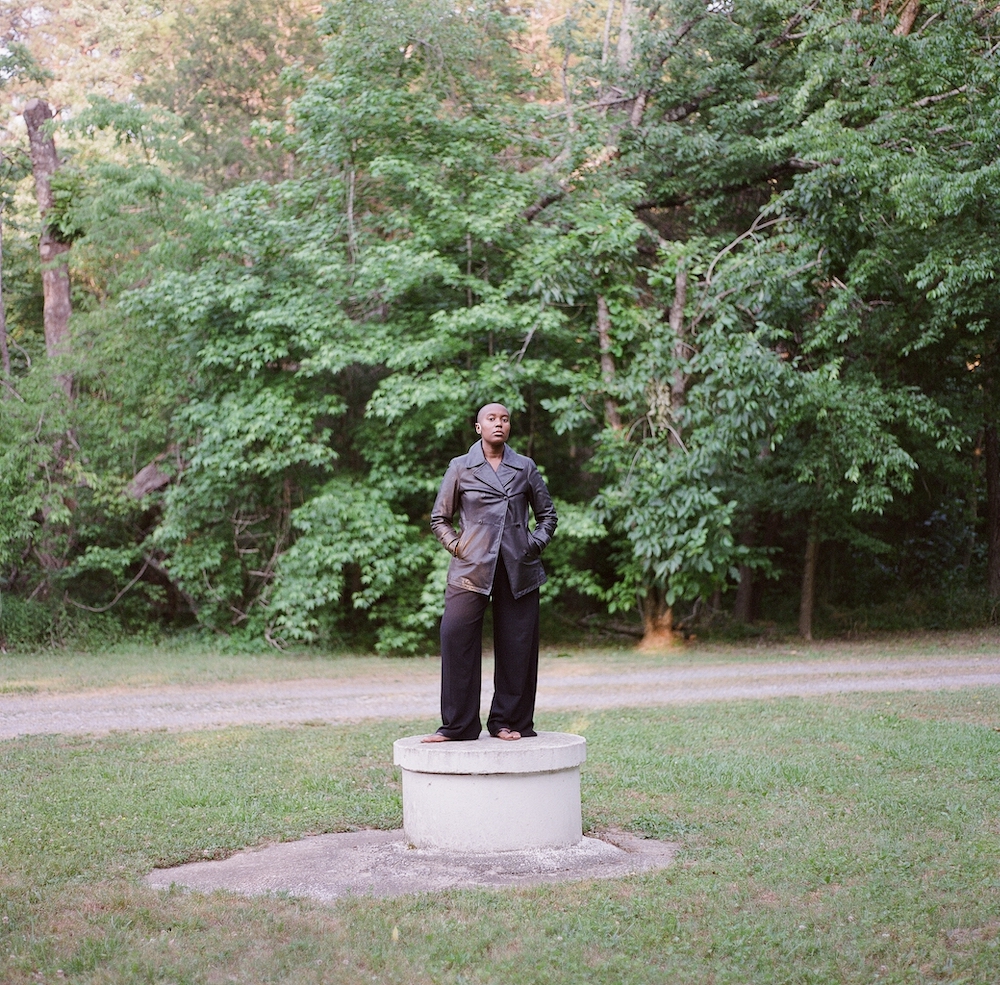 Cykofa: The Seeda Origin Story
I entered the Ginkgo Creative Residency with the goals of writing a speculative fiction story on the world of Cykofa and to get first hand insight on the inner workings of industrial biotech laboratories–all while learning alongside brilliant biotechnologists, designers, and storytellers. Through a deep research period in Boston filled with countless critical conversations, a writing period in the woods of Dawn, VA where it felt like time slowed, and an energizing experimental period in my printmaking studio where I workshopped how I would publish the story, the first iteration of the Cykofa project emerged.
What is Cykofa? Where is Cykofa? When is Cykofa?
Cykofa: The Seeda Origin Story is a long-form, speculative fiction, poetry narrative told through the journal entries of a non-binary, biotechnologist, protagonist named Seeda and the found data within a 2,600 year-old ancient, bald cypress tree named Cy. Cy, is our narrator–a tree–but also a portal, allowing us to traverse deep time and connections.
The people of Cykofa have traditionally hosted their data within the DNA of their trees, but what happens when Seeda discovers a rip in the dendrochronological memory, exposing select datasets from our world?
What started out as a short speculative fiction story about an indigenous community with advanced biotechnology, in a parallel universe on North Carolina's Black River, turned into an excavation project using language to blur the arbitrary lines of biotechnology, spiritual ecologies, and Blackness through collected seed data, remembrance, and experiment.
Remembering we can store data into the DNA of plants and read information from a tree's rings through dendrochronology, I developed Cykofa Narration as a methodology. Through foraging seed data related to biotechnology, poetry, abolition, southern self taught art and more–YouTube transcripts, found PDFs, website text, poems, journalism articles, etc.–are blended into a non-linear, choral hymn and Cy's voice (the voice of our tree narrator) emerges. I've written a JavaScript program that splits paragraphs at punctuation marks such as periods and randomly recombines the paragraphs using a shuffling algorithm, resulting in a woven world on the page. In many ways, I am not writing this story, I am growing it.
In accordance with Akan wisdom, if the 'san' in 'sankofa' means to 'return,' the 'ko' means to 'go,' and the 'fa' means to look, seek, and take, then by replacing the 'san' with 'cy,' short for cypress tree, I am inviting us into a world where we return to our ecosystems and re-imagine time.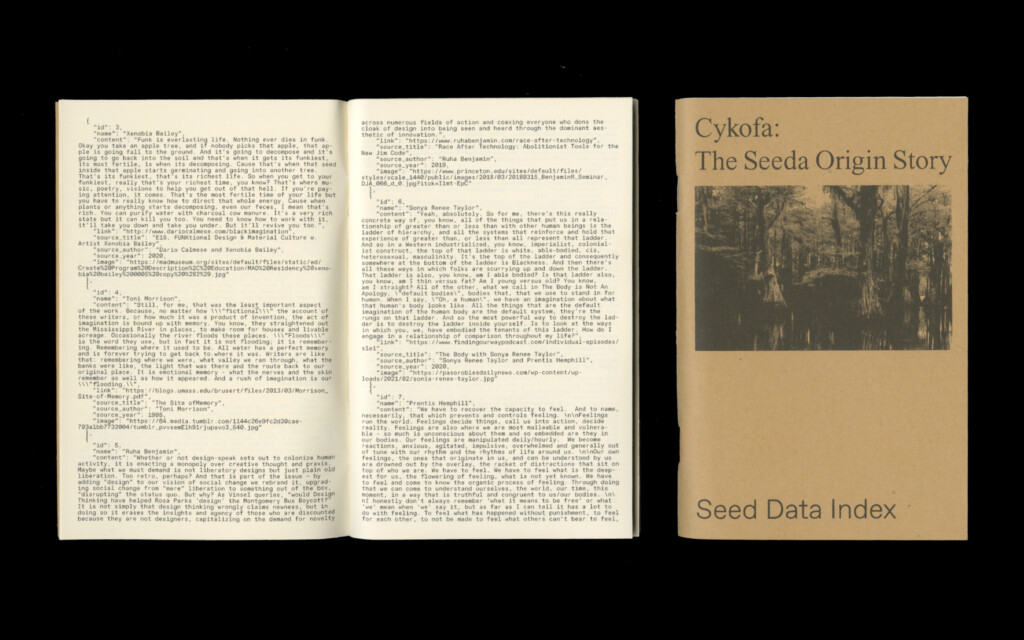 [t. - 2]
Harney, S., & Moten, F. (2013). The Undercommons: Fugitive Planning and Black Study. Autonomedia.
[t. - 3]
Zinsser, W., & Morrison, T. (1999). The Site of Memory. In Inventing the truth: The art and craft of memoir (pp. 98–99). Essay, Houghton Mifflin.
Cykofa Is A Methodology
The code is in our node.
We are constantly engineering each other. Biotechnology is what happens inside the relationships you develop within the laboratory of care work. Biotechnology is what happens inside the relationships you develop within mutual aid. Biotechnology is the Black study [t. - 2] Big Ma engaged within the laboratory of her flower garden. It's a thing that is simultaneously material and beyond. In the circle of the concert, club, church, cookout or ring shout we are at all times refactoring eachother's code with our whine, our shine, our dining time. Using only the data of where we came from, who we came from, and what we belong to, we are bioengineering a whole new reality as a call back to the world we carry in our blood stream, in our head, in our hearts, braided into our hair. We are bioengineering a whole new story as a call back to the world we carry in our blood stream, in our head, in our hearts, braided into our hair. Following our Sankofa sensibility we might find ourselves underneath a tree. Remembering where it all used to be. [t. - 3]
Cykofa is a methodology.
Cykofa is a long form poem.
Cykofa is a scientific paper.
Cykofa is an academic essay.
Cykofa is a song.
Cykofa is a prayer with a question mark.
Cykofa is a chorus.
Cykofa is speculative fiction.
Cykofa is a short story.
Cykofa is a laboratory.
Cykofa is a place.
Remembering where it all used to be.
Cykofa: The Seeda Origin Story is a non-linear narrative written alongside algorithmically generated text. Within my practice, I've named the activities of gathering seed data, running it through my JavaScript program, and writing in response to the text that is generated by my computer, Cykofa Narration. How might we return to our ecosystems and re-imagine time? I am experimenting with Cykofa Narration, a storytelling technology that relies on ecosystems reverence, collective voice, re-appropriation, and computer collaboration.
This article continues here.